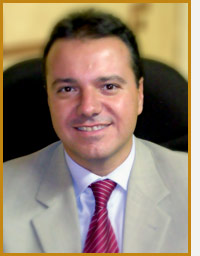 At FLORA, we strongly and firmly focus on our mission to manufacture, develop and deliver superior quality products in the market that improves our customer daily life. We are steadfast in our commitment to quality and customer satisfaction, and most important we do what we say! Flora three pillars are Customers, Employees, and Quality.
Our diversified products are carefully designed to meet our customer needs and taste. It is my strong belief that the success and sustainability of FLORA in the market, for over a quarter of a century, lies in our capability to acquire dedicated professionals who work hand in hand.
We are offering our employees a climate of responsibility, appreciation and respect, enabling everyone to develop to their full potential. We treat each other in the way we want to be treated. We all act like owners, treating the Company's assets as our own and behaving with the Company long-term success in mind, with no arrogance or discrimination.
Honesty and Integrity are the foundations from which we operate. We take our responsibilities seriously, and always strive to do the right thing for the benefit of our customers our people, our shareholders, and the communities in which we live and work to prosper.
Greener growth and energy efficiency savings are two of our major initiatives and our key words for the future development of Flora manufacturing, facing the growing pressure on our planet, safeguarding our resources reducing our costs and building the future from today.