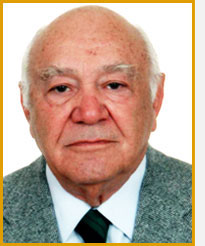 Established in Egypt in 1984 under Investment Laws 43 and 230, its current location in the new industrial area of 6th of October City with a facility and grounds of 60,000m2.
Since its establishment in 1983, Panos Zeritis , Paper Industry Consultant has grown from a small group of paper industry experts to one specialized consulting organization in the field of integrated operations for Household Paper Products (Tissue) and Corrugated Cartons, from regional raw materials for the local markets with closed Papermaking Systems (minimum fiber, water and energy losses and zero pollution).
In 1987 he started 'Pyramids Paper Mill S.A.E.- FLORA" in Cairo, Egypt, in collaboration with local partners. He is the President of the Company. FLORA - Pyramids Paper Mills S.A.E. ranks No 1 private Paper Mill in Egypt and its main activity is Consumer Tissue Products.